Our Photo Booth Hire is All Inclusive!
That's right! We don't charge for hidden extras
We provide an all inclusive photo booth hire service across England and Wales - and sometimes even Scotland, Germany. We travel across the West Midlands, England and Wales to parties and events all over the country. From Swansea, Cardiff and Newport across to Cheltenham, Gloucester, Oxford. Up to Cheshire, Birmingham, Coventry and Nottingham down to Bristol and Somerset.
Because our service is all inclusive, you don't need to worry about the little things. What we quote you is the price you pay, there are no hidden extras and we certainly won't add more to the price for things that should always be included like your double prints, setup time, photo disc and galleries and, for weddings and birthdays, your photo guest book.
Choose a package type to find out more about our photo booth hire service..
---
Private Hire
Ideal Photo Booth hire for weddings, birthdays and bar mitzvahs
Make your special day the party that everyone remembers! Our private photo booth hire package has a fantastic reputation for fun and quality and always goes down well with the guests. You will feel relaxed and comfortable behind the curtain which results in all kinds of hilarious photos. It really is fun for the whole family, whether it's the kids with their faces covered in chocolate, the drunk groomsmen or the grandparents in silly wigs, hats and giant glasses. Hire our photo booth and people will be talking about your special day for weeks, months - even years to come!
FREE Photo Guest Book
For your special occasions we provide a free photo guest book! The perfect memento of your fantastic wedding day or special birthday.
FREE use of our props box
We also provide free access to our props box so that your guests can have an amazing time dressing up for their photos. Including hats, wigs and glasses.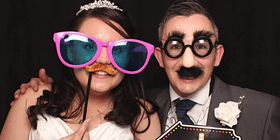 3 Hours Unlimited Photo Booth Usage
Free photos throughout your hire
Free photo guest book
Free photo disc with all of your images
Free inclusion to our online galleries
Free use of our props box
Double prints included as standard
Custom photo strips to match your day
Booth attendant to help on the night
No setup or takedown fees
Our private packaged is designed to give you the best of everything whilst enabling your big day to run smoothly. As we include double prints with all of our packages, we put one copy into your book where we then get your guests to leave a special message and then the guests get to keep the second copy for themselves!
Our in house designers will also customise your photo prints with your names, colours and messages to match your event - all free of charge!
---
Corporate Hire
Photo booth hire for awards, staff parties, celebrity events & product launches
Our photo booth hire service is particularly ideal for corporate events. Extremely popular at Christmas parties and award ceremonies, we make your night unforgettable. Our custom designed photo strips are excellent for driving your brand home with guests making our photo booth the perfect accompaniment to any product launch. Our clients include Krispy Kreme, GBK, Hamleys, Amir Khan and Comic Relief.
In-House Print Branding Service
Using our free in house design service, we can match your photo strips to your event and brand your images on social networks.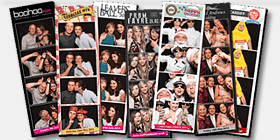 30 Days on Account
For corporate bookings we also offer a 30 day post event invoice period so that you can process all of your invoices in one go.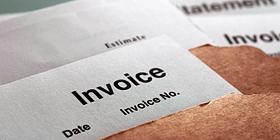 All inclusive packages
Free photos throughout your hire
Free inclusion to our online galleries
Custom photo strips to match your day
Free use of our props box (optional)
Reduced rate additional running hours
Option to brand the photobooth
Double prints included as standard
Image licence for online, marketing etc
30 days on account
Our corporate package has been designed to be affordable and flexible allowing us to enhance your event without any additional concerns. We carry full public liability insurance and our equipment is PAT tested to conform to UK health and safety standards.
As well as your photo prints, we also offer the option to customise and brand the photo booth itself. Click here for an example. For more information, give us a shout.
Get in Touch!

This is Where We Are
in relation to the rest of the UK
Write to us
c/o myPhotobooth,
Voodoo Red Media ltd,
20 Meadow Way,
Hereford,
HR2 6SG